I love cats!
---
Do you love them, too? Ailurophiles Unite!
As cat lovers, we care about improving their well-being. We respect all cats as the individuals they are and do our best to understand their complex needs and provide them with happy, healthy lives. Sometimes, that can be challenging.
With my professional and personal experience, I'm able to offer helpful insight and solutions for everyday typical situations and unexpected issues facing cat guardians and pet professionals.
---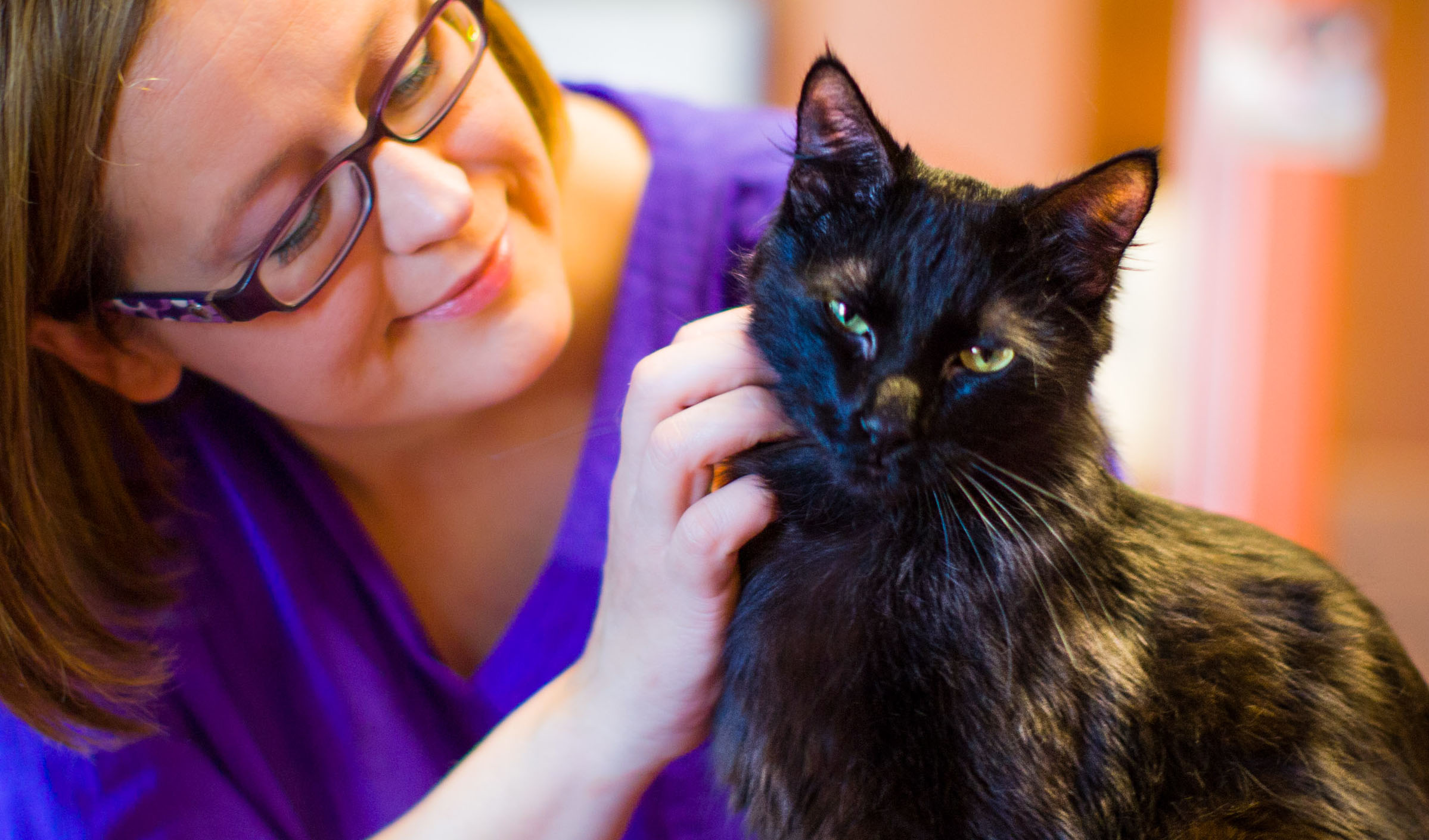 Public Speaking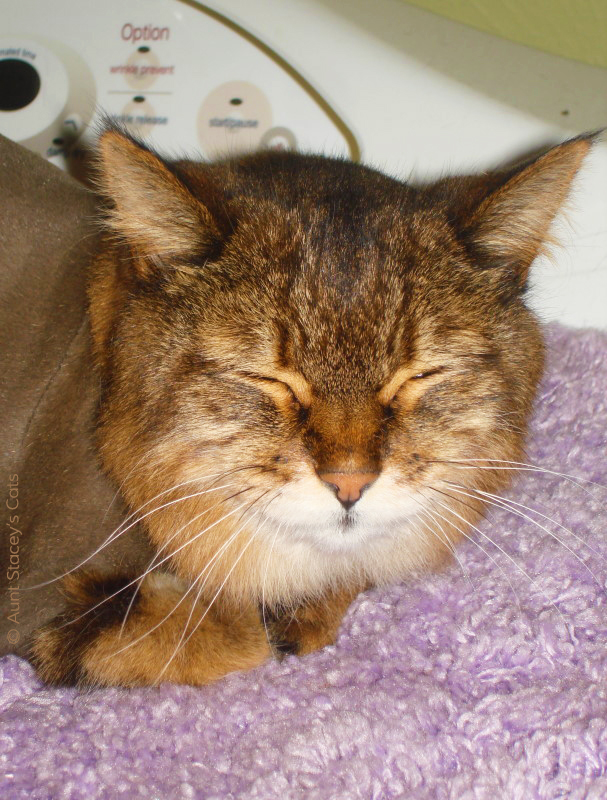 Enthusiastically passionate about compassionate care, live engagements center around stories of triumph, turbulence, and the benefits of bargaining with cats.
Private Training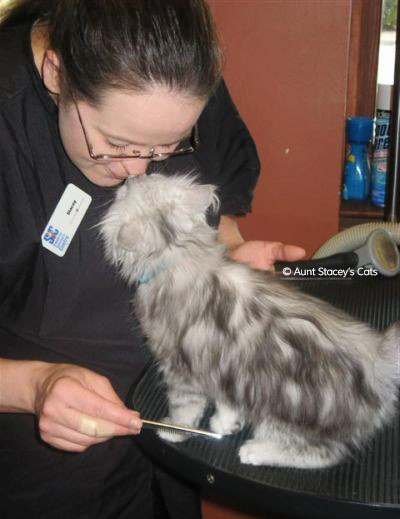 One-to-one and small group instruction for guardians and pet professionals include resource materials and demonstrations.
Cat Behavior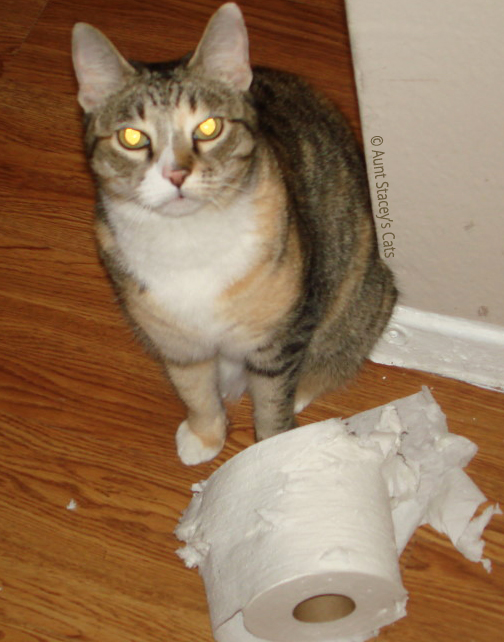 There are reasons for your cat's behavior and it's always about communication. Understanding why from their perspective brings solutions that may surprise you.
Cat Grooming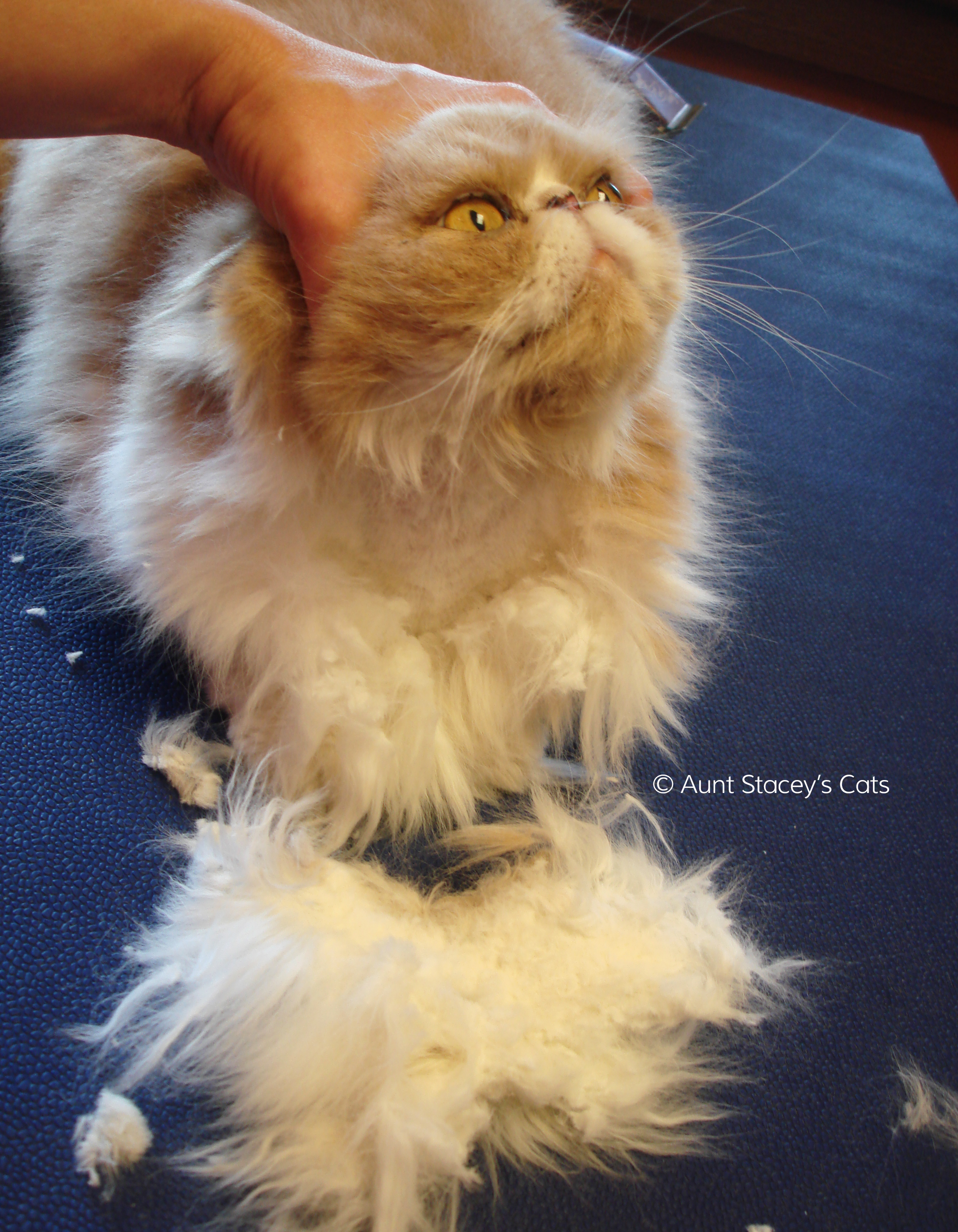 Domestic cats benefit from assisted grooming. Claw trims, deshedding, mat removal, bathing, and more can bring comfort and improve health.
"We love Aunt Stacey's Cat Grooming!
My baby Scramble is a 12-year old cage-aggressive female cat that has historically been quite difficult to groom. That is, until we found Aunt Stacey. Aunt Stacey's provides an efficient, dependable grooming service that actually cares about my pet. Scramble and I both no longer dread the grooming process. Aunt Stacey provides a soothing grooming experience that has Scramble looking forward to each visit. Aunt Stacey has a quiet, caring, and knowledgeable approach to the entire grooming process and seems to know just what to say to put Scramble at ease. My baby has never looked better and I know she feels great by the way she acts. I highly recommend Aunt Stacey's to anyone looking for an exceptional value and, more importantly, to anyone searching for a groomer that cares about their pet as much as they do." ~ Angela H.
---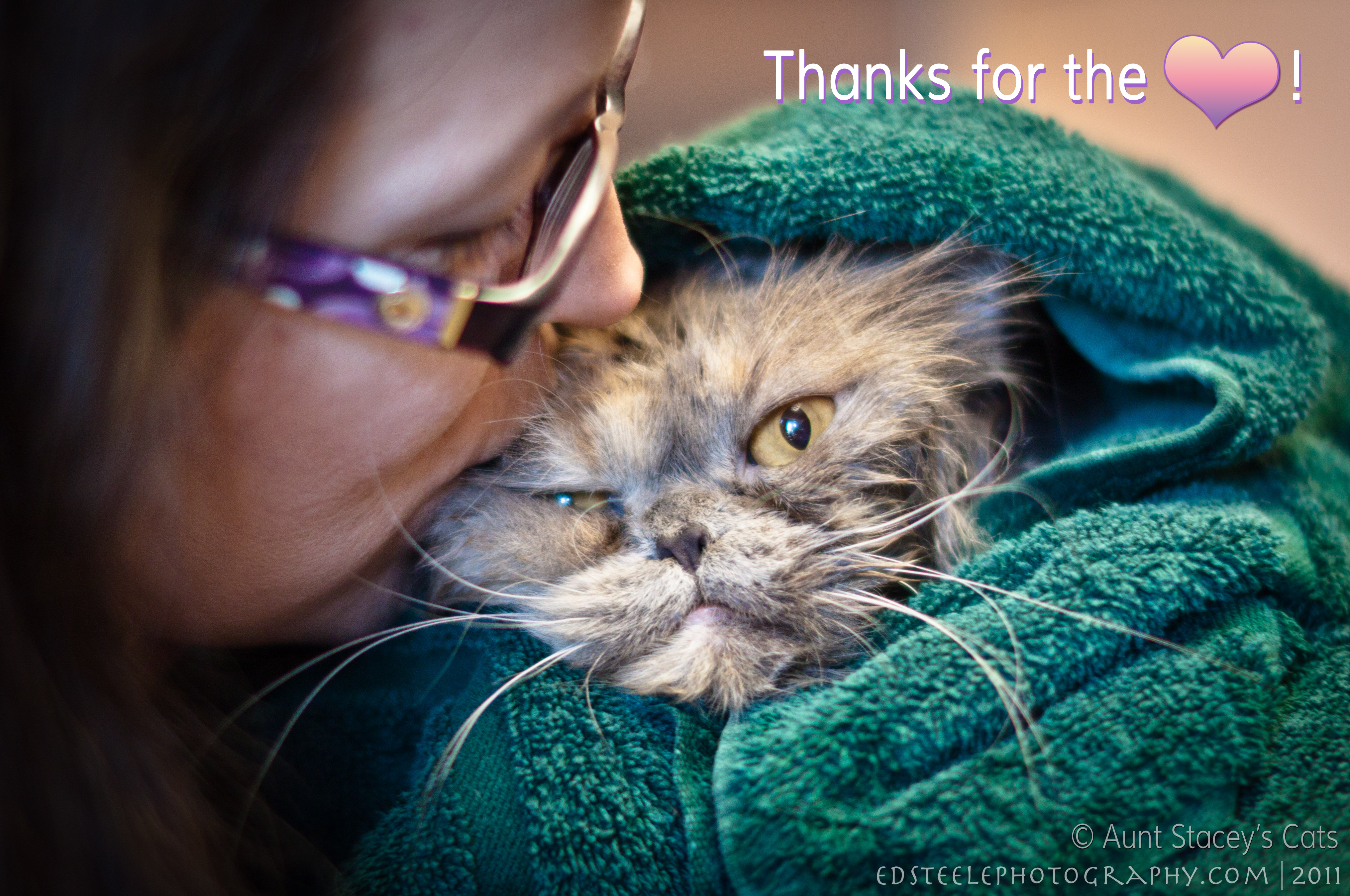 "A natural touch with cats.
I just love the care and knowledge Stacey has shown both in her understanding of the cat Psyche and her grooming technique. She has groomed two of my kitties, a cantankerous 17 year old, and my Persian Elliot with that silk like fur. They look and feel great and have not been traumatized. I cannot recommend her more highly to any and all cat people and to her patients, our kitties. Love this girl." ~ Patricia P.
---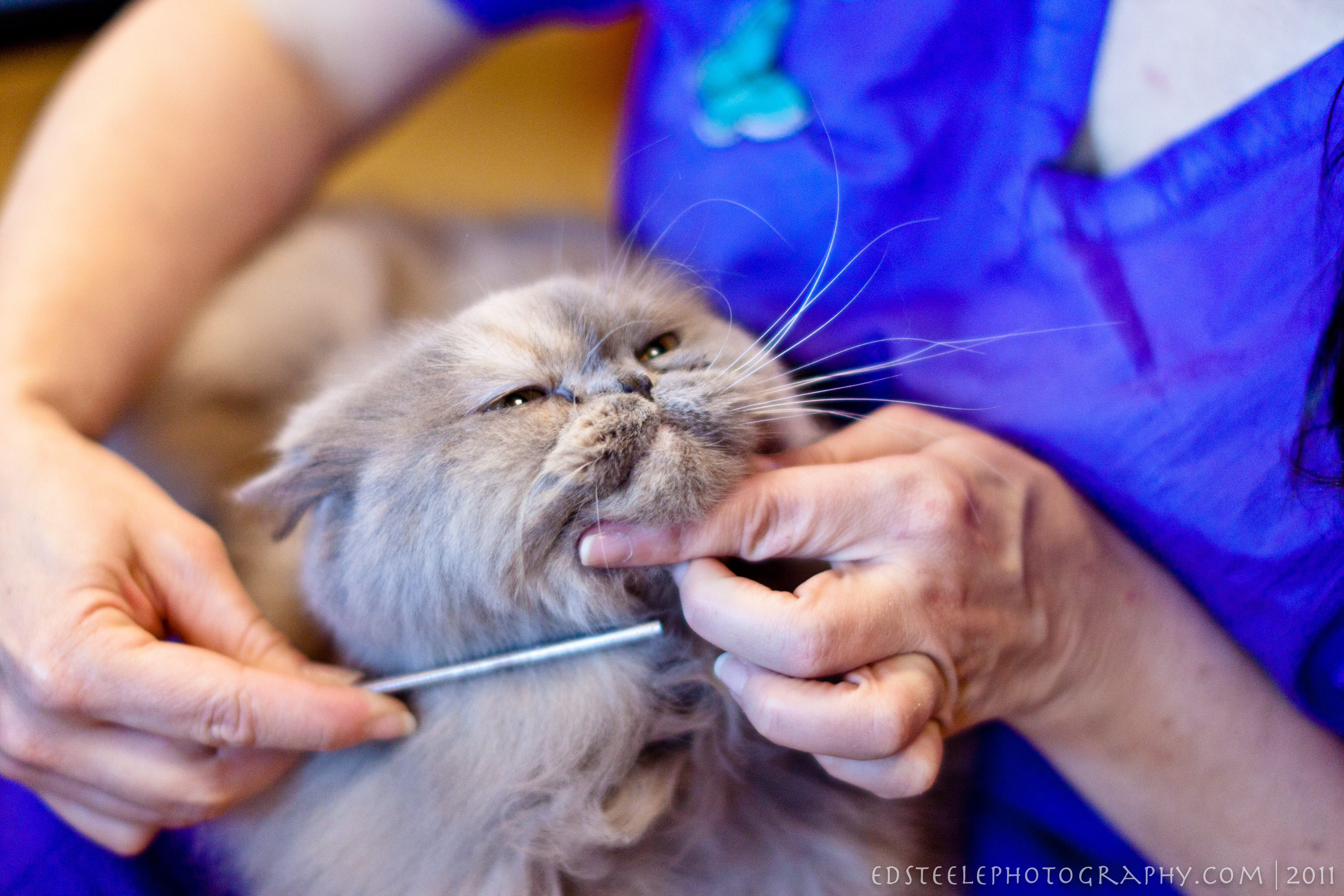 "AUNT STACEY…..SIMPLY THE BEST!!!!!
We have used Aunt Stacey's services for several years, starting out with her when she worked where our cats were being vetted. She has worked her magic on both our long-haired and short-haired cats. She gently and lovingly manages to get the cats' cooperation in ways we could never do and she provides plenty of loving words and personalized attention geared toward each individual cat's personality and preferences. Her results are amazing and our cats couldn't be happier. We all love Stacey and enjoy her visits. The cats and I would recommend Stacey to anyone needing cat grooming services. She is the very best at what she does and her prices are very reasonable for the quality of service we've received. The BEST!" ~ Shelly B.
---