Holistic House Call Grooming Exclusively for Cats in Southern Marin & North San Francisco
Compassionate quality care for the feline mind, body, & spirit
Specialized service for the discerning cat lover
---
With purrsonalized in-home cat grooming and behavior consulting, you can enjoy the convenience of no pet carrier, no travel time, and no hassle while your cats have the ultimate low-stress grooming experience with their Aunt Stacey. 
---
Limited pet-sitting services may be available for current cat grooming and/or behavior consulting clients only. 
---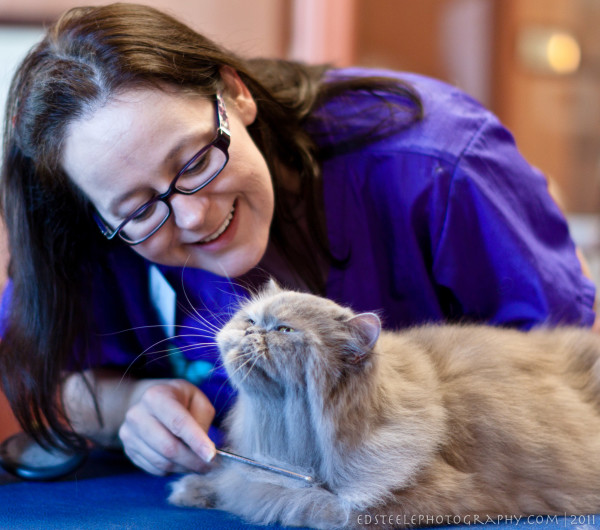 Top 5 Benefits of Routine Grooming
1.  Less shedding fur
2.  No hairballs
3.  Reduced allergic reactions
4.  Avoided coat matting
5.  Early detection of health concerns
 Top 5 Cat Behavior Issues
1.  Inappropriate elimination
2.  Undesirable surface scratching
3.  Biting and scratching people/other pets
4.  Late night antics
5.  Inter-cat aggression
---
There are a variety of solutions for these and many other common problems. Combining research and proven techniques, we will develop a reasonable program to bring the most benefit to you and your cat. With patience, tenacity, and the right strategies applied, you'll have a better understanding of your cat, ensuring you're both much happier together. 
---
Want to learn more? 
Click on the buttons below to get started.
---
---
---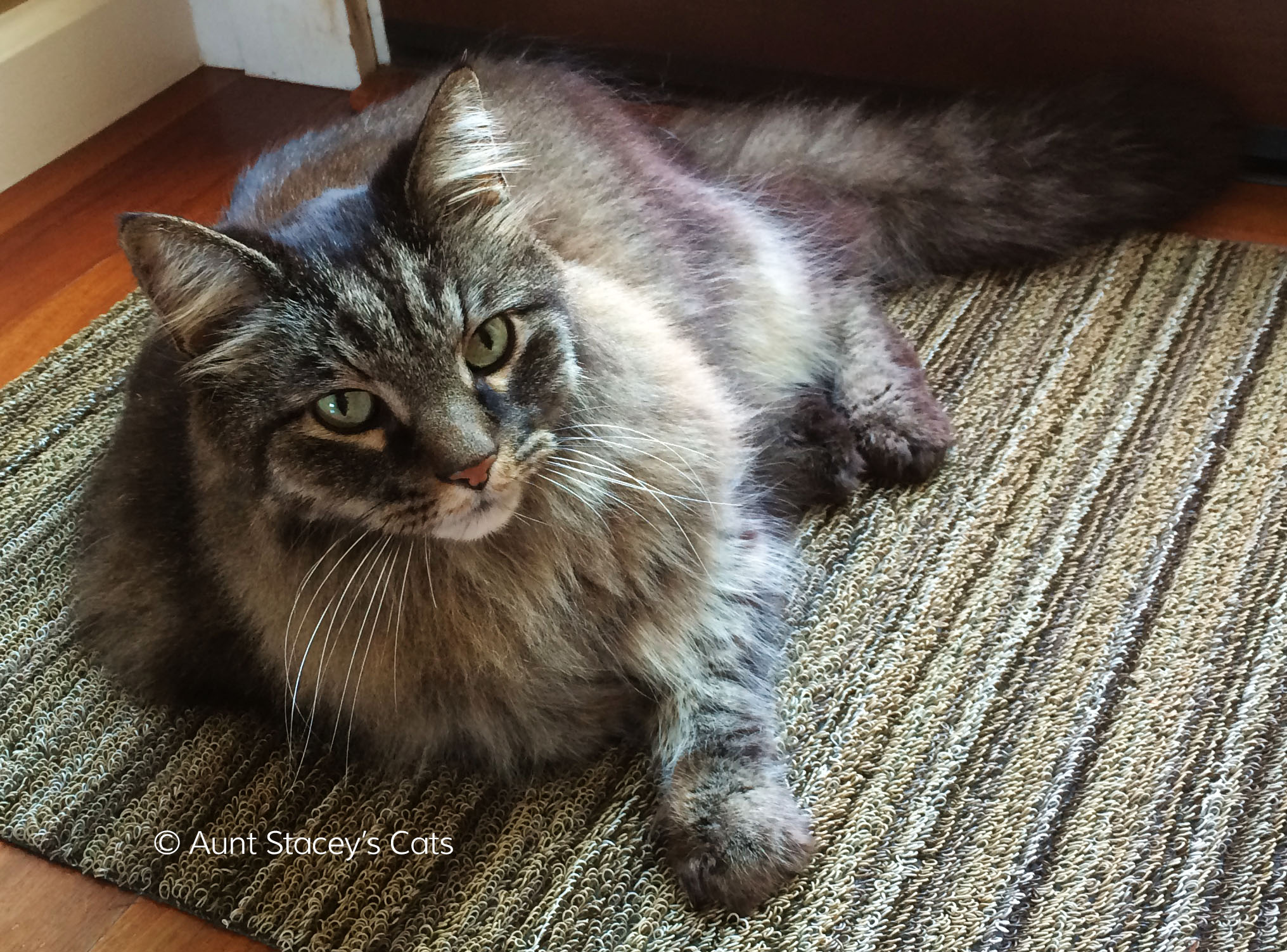 Like Dorothy said, "There's no place like home." Cats are naturally territorial. They are creatures of habit. Grooming cats in their home environment is ideal for them and their people. The one-on-one attention of house call grooming enables me to earn your cat's trust without distraction. I do this through offerings of positive reinforcement, interactive play, and petting at a pace that's comfortable in a space your cat feels safe. The holistic method is proven effective by the response of your cat. 
You are invited to see first-hand how your cat is responding to grooming and observe my handling techniques. I'm happy to share helpful grooming tips, behavior advice, and product recommendations that are purrfect for your cat. 
Concerns about sensitivities your cat may feel during our session, be they physical or emotional, are addressed immediately. Adjustments will always be made to accommodate your cat's changing needs. 
---
In this video, Jai receives a tummy clip.
Our trust in each other is obvious.
I love this cat!
---
Kitty's claws getting sharp? I can help.
Treats, catnip, and playtime included. 
---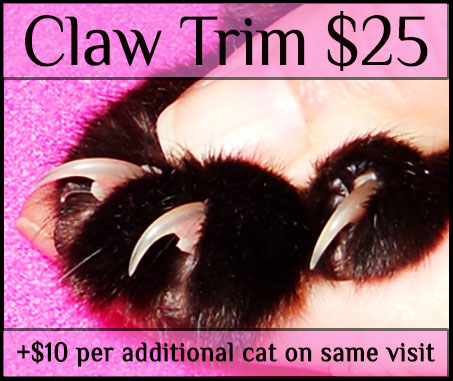 ---
Holistic Grooming Philosophy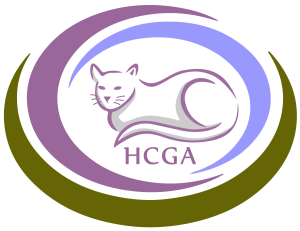 Cats are sensitive animals with unique personalities. A holistic cat groomer goes beyond the obvious physical needs to also consider the effects of the experience on the cat's mind and spirit. Holistic grooming relies on trust and respect. It's about empathy and compassion for the cat above all else.
I've enjoyed grooming cats for more than 16 years and am devoted to helping them and their families enjoy the many positive rewards that come from both professional grooming and home grooming.  It's an honor for me to be a partner in the care of these precious feline companions.