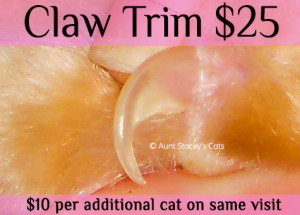 I'm heading to The Redwoods in an hour to trim claws on a 17 pound cat named Jake who doesn't like his claws trimmed.
Woo hoo! I love adventures.
I'm not going to pretend that the idea of attempting to win over a cat with a known aversion to claw trimming isn't intimidating. I have a healthy respect for a cat's ability to assert himself. But I'm an optimist. I'm also well stocked with treats, catnip, and toys. It makes sense to bring along a towel for a cozy comfort low-stress aid.
Meeting new cats and their people is always fun for me. It's a gorgeous day outside, so I have the added bonus of walking to this house call appointment. California cat grooming at its finest!
More to come…
Purrs,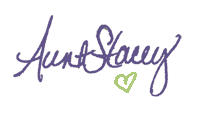 ---
---