Cat Grooming Options for All Purrsonalities

---
Is your cat shedding everywhere?
Are hairballs a regular occurrence?
Are your cat's claws causing injury or damage?
Did you discover mats in your cat's coat? 
---
These are just a few common issues that professional grooming can remedy. Grooming should be done in a positively reinforced manner. As a holistic cat groomer, I specialize in compassionate care for the feline mind, body, and soul through low-stress experiences.
Appropriate assisted grooming provides a number of benefits for cats and their guardians. Some cats may only need help on occasion, while others require daily upkeep. From routine claw trims to full body clips, a variety of options are available to benefit every feline's lifestyle.
Unless noted, service fees are based on an hourly rate with a one-hour minimum charge. The time required for the groom is determined by many factors including the cat's temperament, special needs, coat condition, and style request. The best interest of the cat is given the greatest consideration.
---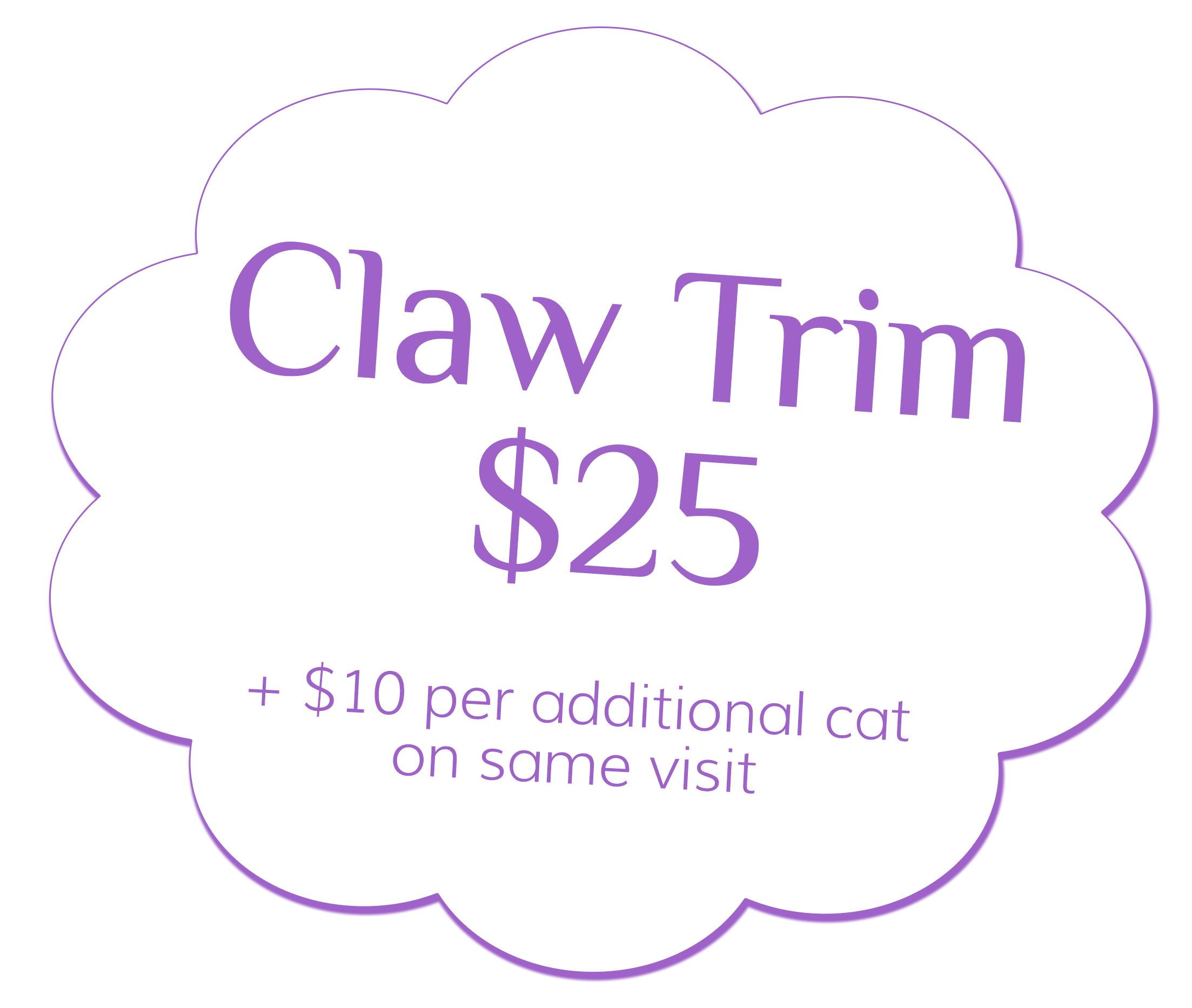 Primary Care
Claw Care
Coat Modification
Skin Care
Coat Care
---
Paw-dicure (claw trim, pad inspection, & paw massage)
Skin & Coat Inspection
Moderate Combout
Ear Cleaning
Gentle Facial
Dental Inspection & Recommendation
Anti-static Rehydrating Mist Application
---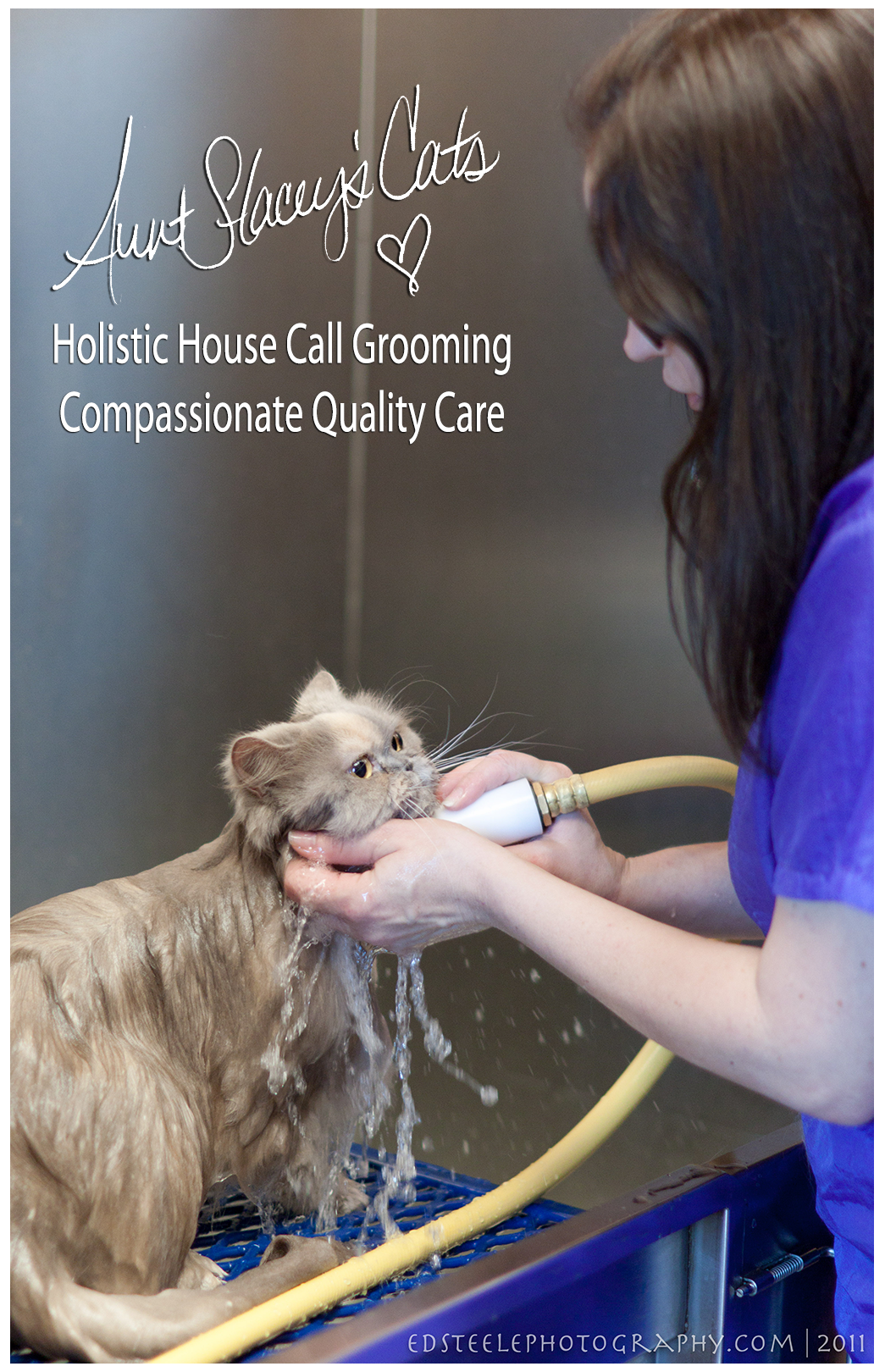 ---
Request Appointment
---
---
Client & Cat
Profile Form
---
Don't see the grooming option you're looking for?
Special requests are welcome. Grooming is always done with the cat's safety and best interest in mind.
---